Stichting HIV Monitoring sponsors AIDS Monument in Amsterdam
02 December 2014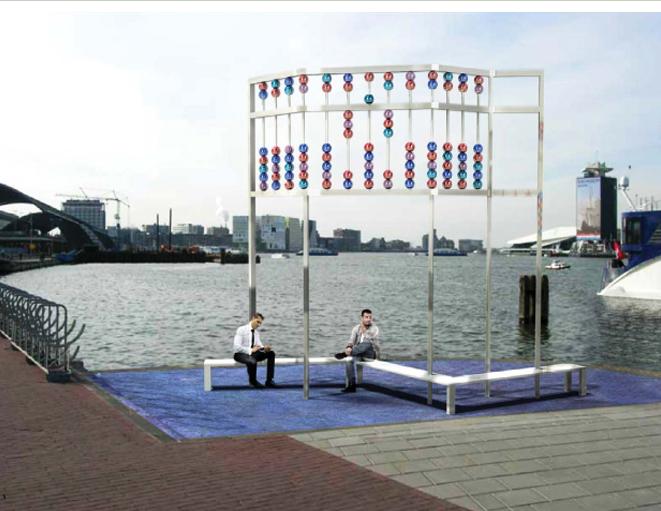 Stichting HIV Monitoring (SHM) is proud to sponsor the AIDS monument in Amsterdam, an initiative set up by Stichting NAMENproject Nederland. In doing so, SHM would like to express appreciation for those people with HIV in the Netherlands, including those who have died of AIDS, who agreed to the collection of anonymised information about their infection and disease course. This collection of information continues to contribute to an optimal quality of care for people living with HIV in the Netherlands.
The monument was designed by French artist Jean-Michel Othoniel and is called 'Living by Numbers'. The monument, that looks like an abacus, symbolises being able to count on yourself and others. The abacus beads are cheerful, colourful, and a sign of hope. They are also a reminder to thank all those who have helped to keep people with HIV alive (loved ones, friends, family, doctors). The monument will be situated in Amsterdam between Central Station and the Muziekgebouw, opposite De Ruyterkade 113, and will be unveiled on World AIDS Day 2015 (1 December 2015).
To find out more about the monument, go to http://www.aidsmonument-amsterdam.nl/.
Newsletter Sign up